Ian Rawlinson B.A., B.Ac., Lic. Ac.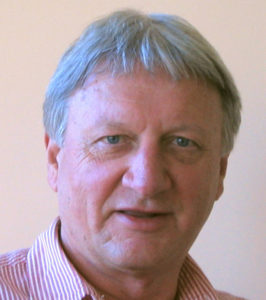 I was born and grew up in England. Part of my education was at A.S. Neil's school, Summerhill, and later I went on to study Fine Art. I completed my formal education by taking a post-graduate teaching course at London University. In 1974 I went to India to study Indian philosophy and yoga and I taught yoga full-time for several years.
My interest in acupuncture started when one of my yoga pupils got dramatic results from having acupuncture treatments for severe migraine headaches. After reading about the many different traditions of acupuncture, I decided to study at the College of Traditional Acupuncture with the world-renowned teacher Professor J. R. Worsley. What drew me to this tradition was the emphasis placed upon adapting the treatment to meet the individual needs of each patient. Shortly after graduating in 1983, Cindy and I moved to California and we have had an acupuncture practice in Petaluma ever since.
It is well known that Sonoma County is particularly bad area for people who suffer from pollen allergies. In 1995 I was interested to find out about a new form of treatment that is very effective in treating these and other forms of allergies. I had some treatment myself and because the results were so helpful, I trained with Dr. Nambudripad. The NAET Allergy treatments are now an integrated part of my practice.
Cindy Rawlinson B.A. Lic. Ac.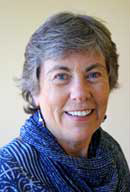 Cindy Rawlinson, Licensed Practitioner of Acupuncture I grew up in Berkeley in the 1950's and 60's where my parents were both involved with the progressive politics of the day. After graduating from University of California at Davis I taught at a progressive children's school in New York City before becoming interested in alternative health.
In 1969 I met Robert Hall M.D. who was exploring the many new ideas of healing that were evolving at that time. I was in his first study-group and this brought me into contact with Dr. Stone, the founder of Polarity Therapy. I was very fortunate to study with Dr. Stone, and a few years later I had the unique opportunity of treating him after he had retired. For over thirty years I have seen patients and taught Polarity training courses in America, England, and Switzerland.
While Ian and I were living in England, we heard Professor Worsley lecture and I was immediately drawn to the profound wisdom of the Five Element Tradition of Acupuncture. What resonated with me was the emphasis on treating patients within the context of their constitutional type. It was tremendously exciting to discover an ancient tradition of healing that for several thousand years has been treating people not only at a physical and emotional level, but also the deeper level of the spirit.
In the last few years my practice has also incorporated Cranial Sacral Therapy and my work has also been influenced by the somatic work of Stanley Keleman. After returning to California Ian and I started our practice here in Petaluma.